So as Tatiang has already pointed out this is probably more of a "Weekend Gamification Jam" rather than a #WeekendGameJam but once you have an app with points, badges, leaderboards in it then you can definitely reuse that structure in any other game that you might be building.
Our muse this week is the cross-platform, habit tracking sensation, Plant Nanny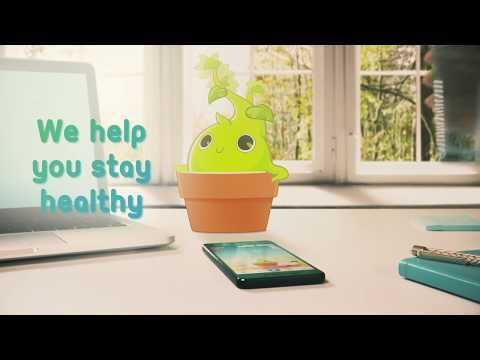 This is a simple idea, executed beautifully. Plant Nanny is an app that allows you to track your water intake while at the same time caring for a cute virtual plant who thrives with each glass of water that you drink.
From the store listing:
Each glass of water you drink grows the cute plants in Plant Nanny² so you can both thrive! Set a daily schedule so that you can collect, grow plants and take care of cute plants to get hydrated together!
The Challenge
This week the challenge is to build a fun and playful habit tracking app. It doesn't have to be for water intake either (although that's a pretty healthy habit to maintain) Here are a few popular concepts I found during my research that could be accomplished with Thunkable:
Exercise tracking app for stretching, walking or working out
The same, but for logging your dogs exercise!
A journaling or creative writing app. Create prompts, set daily word-count targets and have a novelist-themed leaderboard that you ascend as you near your goals.
A language learning app to read and speak a new language. You could use the text-to-speech and translator components to make this app highly interactive.
A

#100DaysOfThunkable

app. Set daily goals and challenges for learners to master as progress from app building novices to experts.
A photography app. Use the camera component and have the user create their own gallery. You could use the camera in selfie mode and create a "photo a day" app
A drawing app. Create a new prompt each day, and if you want you could use the canvas to capture the drawings directly in the app. Unlock new features and functions as you progress through the challenges.
Something completely different. I've only begun to scratch the surface here - there are so many healthy routines that a person might want to incorporate into their life.
Looking forward to seeing how everyone goes about cataloging and rewarding their users for making positive progress towards their goals.
As usual, use this thread for asking questions, giving encouragement and offering feedback on the apps.