Extension POSConverter/Bluetooth/Receipt Packets
Price 25 USD Read before buy. terms and conditions
1. Explanation
There are 3 Extension on this packet POS Converter(15USD), Bluetooth Client(Sync for 4USD), Receipt(11USD) and bonus Loading animation 25Usd if Buy all of its.
2. Features
Convert Image
Convert Barcode
Convert QRCode
Convert Text
And other Pos utilities comands
Smooth Connection(no Stutter)
Discover all posible area connection
Get state of bluetooth connection
Request bluetooth connection
Zoomable the view
Save to storage
Build on most view component
Support Image, Barcode, QRCode
3.Methods, Events and Properties
All methods Convert into bytes list, will be send by Bluetooth connection to printer.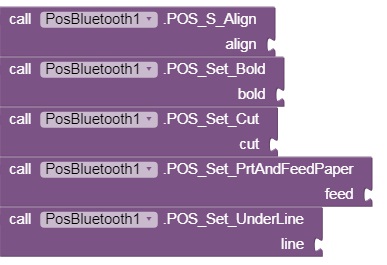 Another Printer Commands.

Listen when Bluetooth state changed, with return some information of connection.
Notify that Devices found, Triggered by Try Connection or Discovery methods.

Connect the bluetooth by device name or address, by Index means of device list when on OnDeviceFound List returned.
Send bytes by List or Text (String).
These methods Scanning to Discover all possible bluetooth connection.

Try to get all connection fast scan instead DoDiscovey.

Request to user when Bluetooth disabled.

Call this method when App closing.

Check the bluetooth are enabled.

Check still discovering or not.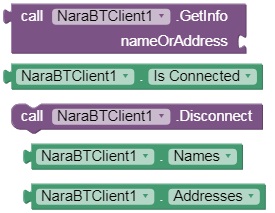 Some other methods.


Note: Put Barcode Scanner Component on project, to pull the library and make extension size smaller.

Register the view will be zoomable, use Receiptbuild methods when all data set and ready to print out.
Start (New) builder receipt with this method set the width dimension, margin of the receipt.

After receipt builded, Now construct your receipt.
AddText put your text, newLine to setup the next data will be on new Line or in same line with different Align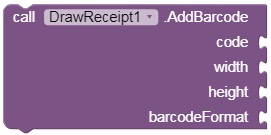 code the value, width/height the size. barcodeFormat 0. Code_39, 1. Code_128, 2.QR_Code .
Add image path of the image file, First method will be scaled the image to the value width.

Add Line to separate with width value.

Save the Image when data was set up, return the path of the image result.

Display the result to custom view (if view not registered can't be zoomable).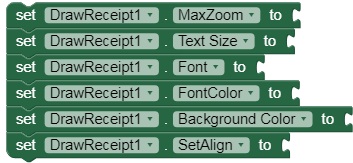 Some Other Properties, For Align set before add new build data.
PREVIEW VIDEO
Thanks to :
Stackoverflow forum
Github
This community
More Info :